On The Job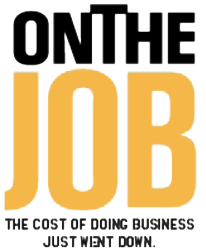 CHOOSE FROM:
NEW! - Bosch Power Tools
Select one of four Bosch Tool Kits:
4pc 18v Cordless Combo Kit
4pc 18v Cordless Combo Kit with Click & Go Storage System
12" slide miter saw
10" jobsite table saw
Get $250, $500 or $1,000 to add your company logo and artwork to your work vehicle.
OR
Equipment/Upfit Allowance
Get up to $1,000 to add new upfit or equipment to customize your work vehicle.
OR
Get a 2-year Lube-Oil-Filter (8 total changes) service allowance for your gas or diesel engine vehicle.
* During Commercial Truck Season receive an additional $500 bonus allowance towards Graphics or Equipment on select 2012 and 2013 vehicles.
On The Job program allowances can be applied to any Chrysler, Jeep, Dodge, Ram truck or Van used for business. See the attached ON THE JOB program brochure for eligibility and complete details.